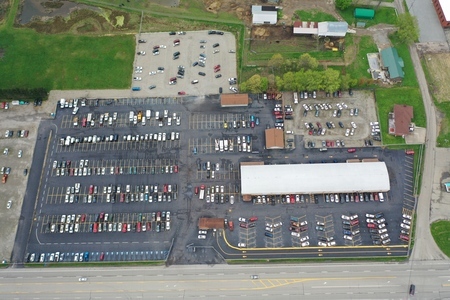 Announcements
Customer Appreciation Sale - December 15th
Please join us for our Customer Appreciation Sale! We'll have a huge consignment with lots of giveaways, great prizes and a complimentary luncheon after the sale. As always, we will feature 80+ vehicles from #1 Cochran plus a great consignment in Lanes 1, 2 and 3! Mark this sale in your calenders and if you cannot join us live, make sure to attend via simulcast on Edge Pipeline.
Arbitration Policy Update
Effective April 7, 2023 in accordance with the National Auto Auction Association (NAAA) we will make changes to our arbitration policy to reflect changes made by the NAAA. These changes include:
Any single mechanical defect that has a repair cost of $800.00 or more is subject to arbitration of vehicles sold under qualifying lights.
Not Subject to Arbitration:
Oil leaks that are not actively dripping or visible by inspection.
Accessories on vehicles over 4 years old, including, but not limited to, Entertainment Systems, Power Windows, Heated Seats, Navigation Systems, Sun/Moon Roof, etc.
---

Perryopolis Auto Auction is excited to announce our partnership with GSA Fleet Vehicle Auctions. The next sale will take place on January 5th, 2024.
There are no buyer fees for these vehicles and the GSA portion of the sale is open to the public in-lane and online. Please click the GSA tab on our homepage for more GSA sale information.
---
Updated Gate Hours (beginning May 14, 2020):
Sunday – CLOSED
Saturday 9:00 AM – 5:00 PM
Friday 7:00 AM – 7:00 PM
Thursday 8:00 AM – 7:00 PM (Test Driving Until 5:00 PM)
Wednesday 8:00 AM – 6:00 PM
Tuesday 8:00 AM – 6:00 PM
Monday 8:00 AM – 6:00 PM